Log In
Cart 0
Wishlist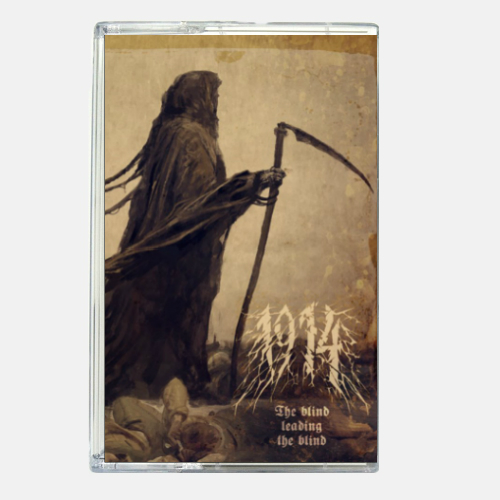 The blind leading the blind
TAPE PRE-ORDER
---
Availability: out of stock
Item weight: 100,00 grams
Стоимость для Украины 250,00 грн.
The music is massively heavy and steeped in the shocking misery of shattered bodies and pervasive death, and it's also explosively violent, with searing riffs and soaring leads that, together with blazing drumwork and wrenching voices, raise visions of the horrible grandeur and mortifying terror of such man-made conflagrations as the battle to which these songs allude. It will really get your head moving, too - and I'm glad that 1914 have also continued to insert excerpts from period songs, as they do at their previous album. (No Clean Singing).

NOTE THIS IS PRE-ORDER ITEM! OFFICIAL RELEASE DATE 11/11/2018!