Log In
Cart 0
Wishlist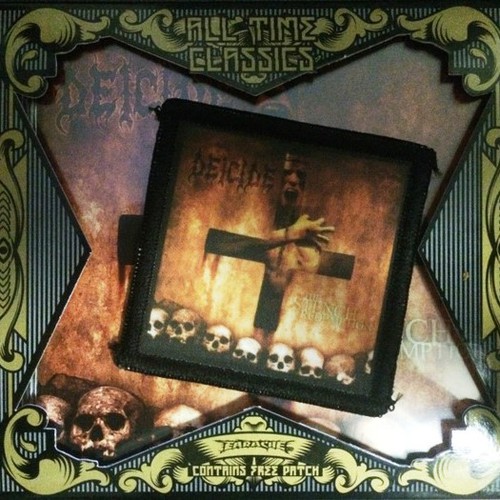 Scars of the Crucifix
SLIPCASE-CD+PATCH
---
Availability: In Stock
Item weight: 120,00 grams
Стоимость для Украины 400,00 грн.
Extremely limited edition pressing, released only in Germany as a part of Earache's All-Time Classic Metal campaign.
Emerging from seemingly endless controversy re-energised and re-focused, the legendary Deicide hit back with their most confrontational album in years. "The Stench Of Redemption" bristles with the defiance and confidence borne of a new line up (welcoming Jack Owen and Ralph Santola to the band), a new desire and a new common purpose.

Crammed full of anti-christian invective supported by a barrage of blast beats and grimly direct riffing Deicide 2006 plays with the enthusiasm and intensity that puts every young pretender band to shame. The addition of fluid, melodic leads will surprise many - but the aggression and violence inherent in each track will please all those who want only one thing from DEICIDE - the ultimate Death Metal sound. This is as good as it gets people!!