Log In
Cart 0
Wishlist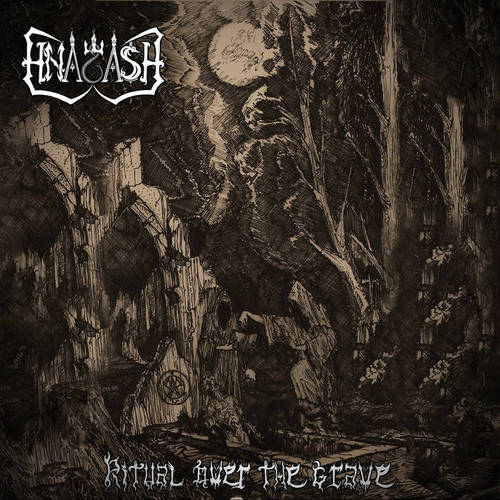 ---
Availability: In Stock
Item weight: 100,00 grams
Стоимость для Украины 200,00 грн.
Hailing from the cult-metal hotbed of Chile, HNAGASH exclusively play dark death metal of the highest order. Proud and pure, HNAGASH name such influences as NECROS CHRISTOS, MORGOTH, MORBID ANGEL, and the early works of both DEATH and PESTILENCE, and they are not wrong: Ritual Over the Grave is utterly suffocating, as it wholly lacks light and hope is not to be seen anywhere near. However, familiar sensations are always illuminated in new ways when there's masterful songwriting to be had, and that's in abundance across HNAGASH's debut EP. There's a lurking dread and attention to dynamics every step of the way; the heaviness is in both feel and literal weight, and the punishingly robust production elucidates this fact. Totaling six across 36 minutes, there's no doubt an occult numerology at play, and the record's compact nature feels far more massive than that runtime suggests.

Old school, new school, no school: Ritual Over the Grave is timeless DARKNESS and DEATH, and an auspicious first fuller-length document from HNAGASH.