Log In
Cart 0
Wishlist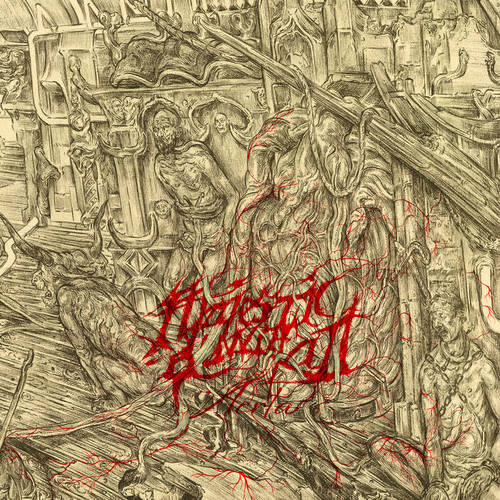 ---
Availability: In Stock
Item weight: 100,00 grams
Стоимость для Украины 200,00 грн.
During the Pandemic, MAJESTIC DOWNFALL write and record their latest album, Aorta. Comprising four songs in an epic 70 minutes, there are no taboos now, no rules or anything: the band is just recording the music they love, no matter where it comes from. It is still doom and always will be, but with every release, there just happens to be much more, and Aorta is a perfect example, going from suffocating to vibrating, damning to liberating, utterly devastated to strangely hopeful - but always CRUSHING, and devastatingly so.

Credit for that goes to the mixing & mastering courtesy of Tore Stjerna at Necromorbus Studio, who has worked with WATAIN, MAYHEM, DESULTORY, ONDKAPT, VALKYRJA, and many, many more. The stark yet mysteriously beautiful cover artwork was done by Oscar de las Flores, who has nothing to do with metal, and that surely gives Aorta a different vibe. MAJESTIC DOWNFALL return, mightier and more majestic/miserable than ever...bleed through Aorta.