Log In
Cart 0
Wishlist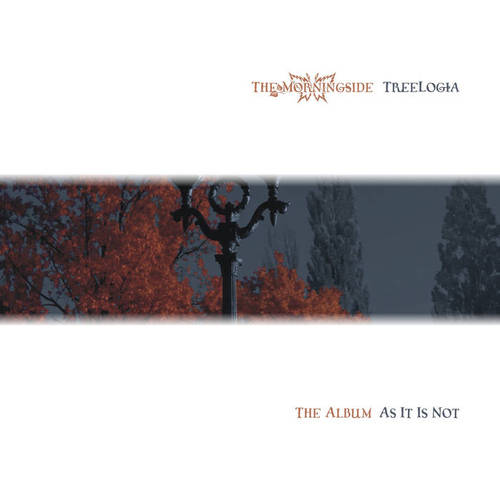 ---
Availability: In Stock
Item weight: 100,00 grams
Стоимость для Украины 150,00 грн.
New extraordinary work from a famous melancholic metal band THE MORNINGSIDE. Band members told that the idea of this release appeared quite a long time ago as the story behind "The Trees" song was longer than the song and now it has its final. TreeLogia was step by step gaining its present form and finally appeared as a tale. The listener could make a decision himself if this is a story of a man lost among the trees and permanently became one of them or a stort of man fleeing from something, perhaps, his past, who found the harmony or loneliness or… gone insane. Or is it a very different story? One of band member considers The Trees Part Three as a chronologic beginning of the story, not a final.
The second album title "The Album As It Is Not" also has some idea behind it as there is actually only one song at the album, despite of its diversity. Thus, THE MORNINGSIDE are ready to present their first CD-single which lasts for more that 50 minutes!